Exhibition. A chair and you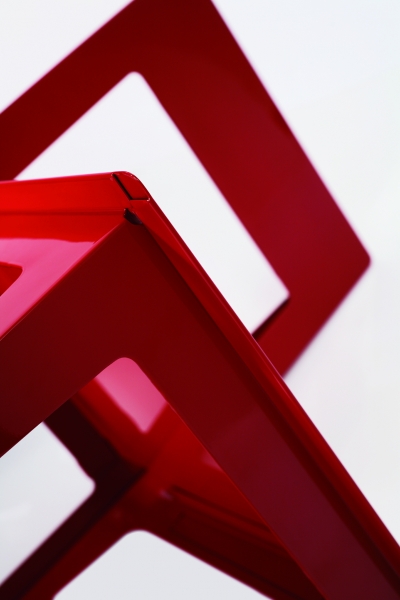 A chair and you is the result of an important collaboration between Thierry Barbier-Mueller, who has amassed the largest private collection of artist, designer and architect chairs in the world, and legendary, multi-hyphenate artist Robert Wilson, who has designed the scenography for the exhibition. Barbier-Mueller began collecting chairs in the 1990s, drawn to the creativity and "explosion of spontaneity of designers such as Ron Arad, Tom Dixon and André Dubreuil." Today the collection encompasses over 600 pieces, ranging from established artists to emerging talents, and ranging from unique pieces to protoypes or limited editions.
A chair and you marks the first time the collection will be presented to the public. This will be also mudac's first large-scale exhibition to be presented in the new plateforme 10. Barbier-Mueller's obsession with the chair could possibly only be matched by Robert Wilson, whose mind-bending scenography and artwork have used the chair in some of the most poignant and unexpected ways. Wilson has designed the installation, which takes over 1500 m2, in a series of four acts in different scenic situations that reveal the history of design from the 1970s to the present day. "What I like about Thierry's collection is the diversity. This was for me one of the reasons to show this work and to show how the different pieces could counterpoint one another. In all the exhibitions I have designed I think about light, sound, architecture, the same way when I am making or writing a play. I have organized the exhibition with areas which have more light and are more colourful, with grey spaces, more meditative and neutral and spaces that are more aggressive. It is a construction of time and space. The choreography of the public is also considered one space where one is walking in circles patterns. A space where you are walking in strict geometric patterns. Spaces that are very dark and spaces that are very bright. The sound of each space was considered from the very beginning as well. I am excited about showing the Barbier-Mueller Collection and the opening of a new museum, this space is totally unknown to me and that is the challenge", states Wilson.
Bob Wilson Interview