Remembering Claes Oldenburg 1929 – 2022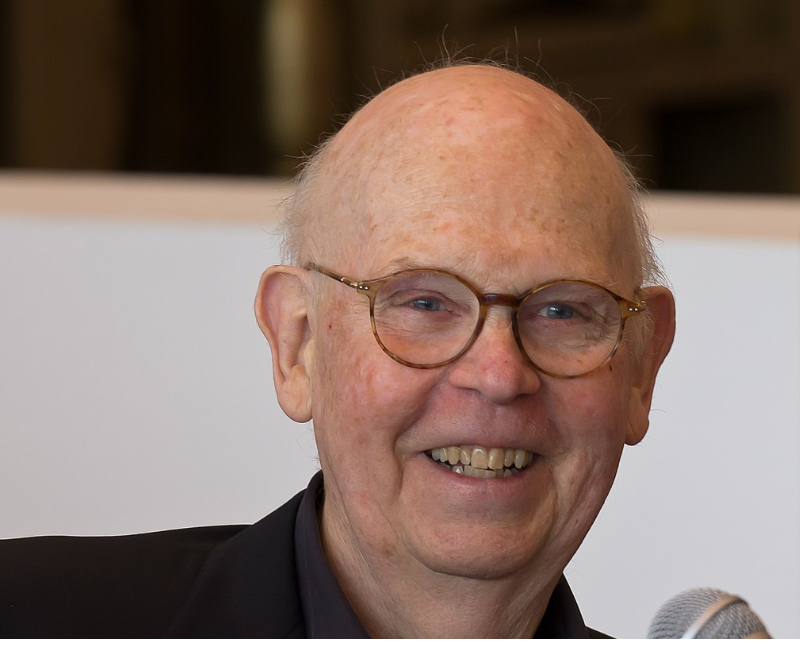 BEDROOM ENSEMBLE Pace Gallery is saddened to announce that artist Claes Oldenburg passed away on Monday, July 18 at age 93.
Renowned for his sculptures, drawings, and colossal public monuments that transform familiar, everyday objects into animated entities, Oldenburg was a leading voice of the Pop Art movement who, over the course of more than six decades, redefined the history of art. Together with his wife and longtime collaborator Coosje van Bruggen, Oldenburg realized over 40 large-scale public projects around the world. Oldenburg and Pace Founder and Chairman Arne Glimcher maintained a friendship for 60 years, working closely since the early years of the artist's career.
Oldenburg rose to prominence in New York in the late 1950s and early 1960s, when he was among the artists staging Happenings—a hybrid art form incorporating installation, performance, and other mediums—on the city's Lower East Side. Collaborative and ephemeral, these environments included The Street (1960), The Store (1961), and Bedroom Ensemble (1963). Following his work with props in these Happenings, Oldenburg began creating his iconic soft sculptures, which charted new frontiers in the medium, upending its traditional contents, forms, and materials.
Oldenburg first exhibited with Pace in 1962, and he had his first solo exhibition with the gallery in 1964, featuring works from The Store. Pace has presented Oldenburg's work in some 30 exhibitions and produced seven catalogues dedicated to his practice. The gallery also supported Oldenburg and van Bruggen's creation of the large-scale sculptures Typewriter Eraser, Scale X (1998-99), which is part of the collection of the National Gallery of Art in Washington, D.C.,
Balzac Pétanque (2002), which is in the collection of the High Museum of Art in Atlanta, and Floating Peel (2002) at the Cantor Center for Visual Arts at Stanford University, among many other projects.
Born in Stockholm in 1929, Oldenburg studied at Yale University and the Art Institute of Chicago, where artist Paul Wieghardt was among his mentors. The artist's first large-scale, public intervention, a six-foot deep ditch titled Placid Civic Monument, was realized in Central Park in New York, behind the Metropolitan Museum of Art, in 1967. In 1969, his large-scale steel sculpture Lipstick (Ascending) on Caterpillar Tracks, another early public work, was unveiled at Yale University.
Oldenburg married van Bruggen in 1977, and the pair would work together for over 30 years, creating transformational sculptures, performances, and other works of art. Their monumental sculptures have been installed across the United States, Europe, and Asia at Rincon Park in San Francisco, Piazzale Cadorna in Milan, Cheonggyecheon Stream in Seoul, and many other sites. Oldenburg and van Bruggen's large-scale sculpture Spoonbridge and Cherry (1985-88) at the Walker Art Center in Minneapolis has become a symbol of the city.
"In public sites, our sculptures reflect both the surroundings and their context, but through our imagination and selective perception—which is what makes them also personal," Oldenburg once said. "We feel free to use all the approaches that come naturally to our non-monumental works: variations in scale, similes, transformations, a wide range of materials, and, of course, our use of familiar objects."
Other important works by the duo include The Music Room, which debuted at PaceWildenstein in New York in 2005 and was later presented at the Whitney Museum of American Art, and the performance Il Corso del Coltello, which was first presented in Venice, Italy in 1985 as part of a collaboration with the architect Frank Gehry and the curator and writer Germano Celant.
Following van Bruggen's death in 2009, Claes Oldenburg produced only one body of work, entitled Shelf Life, which was the subject of a 2017 solo exhibition with Pace in New York. This entire body of work was acquired by the Museum of Fine Arts, Boston, and it was the focus of a 2018 exhibition at the museum.
In 2021, Oldenburg and van Bruggen's work was presented in the solo exhibition A Duet at Pace's New York gallery. The show spotlighted Dropped Bouquet (2021), the couple's final work together, conceived toward the end of van Bruggen's life.
Oldenburg's work can be found in major museum collections worldwide, including the Metropolitan Museum of Art, New York; the Guggenheim Museum, New York; the Museum of Modern Art, New York; the Whitney Museum of American Art, New York; the Menil Collection, Houston; the San Francisco Museum of Modern Art; Tate, London; the Moderna Museet, Stockholm; the Stedelijk Museum, Amsterdam; and other institutions.